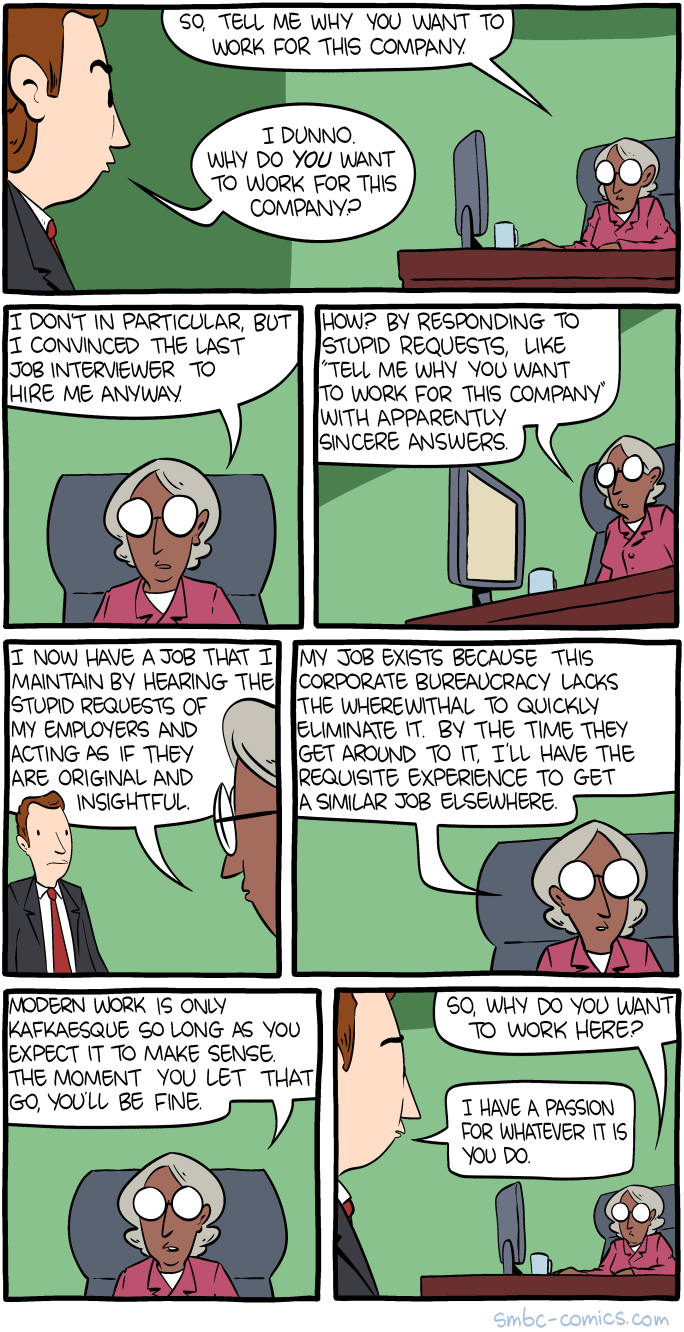 Click here to go see the bonus panel!
Hovertext:
I'm starting to wonder if I don't have some deeply repressed fantasy where I'm a middle aged woman who participates in overly blunt job interviews.
New comic!
Today's News:
HEY BRITAIN! Soonish is available in the UK. We've used metric units, added the letter "U" after every "O" and as a courtesy, every book will be lightly dampened with cold rain.